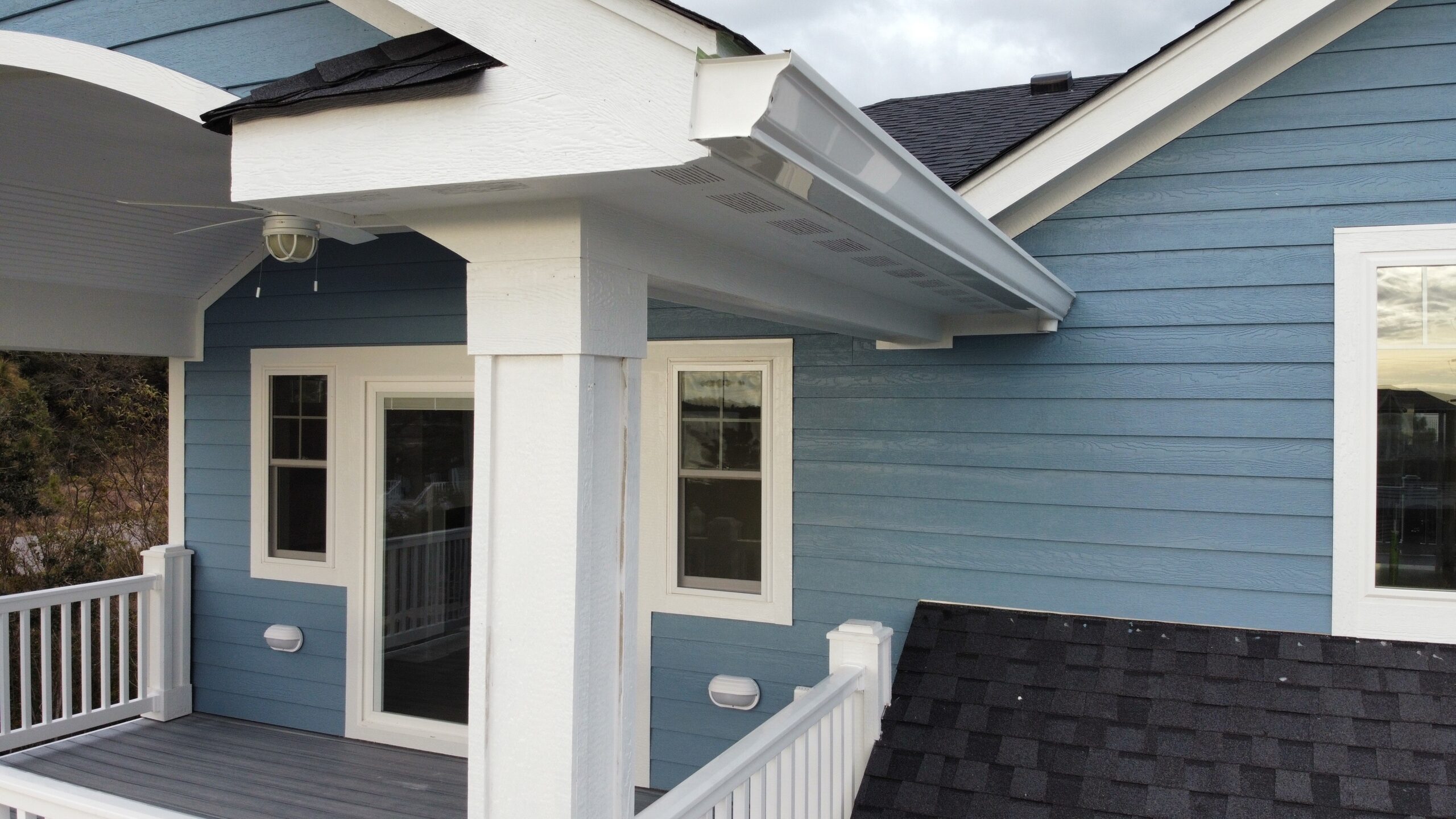 Why should you choose Seamless Gutters?
What is the best type of gutter for your house? Although this is an important question, the most important matter here is that you have decided to get a professional rain gutter installation. Having rain gutters installed on your house is crucial because they will help keep your home in the best possible condition.
The two most important parts of a house are its foundation and roof. Why? The foundation is vital to ensuring that your house stays strong, and the roofing system ensures that your home is well-maintained and kept free from debris and other natural elements. That is why rain gutters are so important. If the roof fails to properly redirect the water away from the house, the entire structure will be compromised, and you will likely have to spend a lot of money on home repairs.
Now that you have decided to have rain gutters installed, what gutter shape is right for your home? K-Style gutters are the best choice. They are the most common choice among homeowners, and there are a wide variety of styles available to choose from. Besides, these gutters are easy to install, and they are durable. That's perfect, right?
They are called K-Style gutters because they appear to be shaped like the letter K when viewed from the side. This gutter became popular in the 1960s with the advent of industrial metal fabrication and seamless gutter technology. Nowadays, they are the most common type of gutter used in America.
K-Style gutters are also called "Ogee gutters." Even if these gutters are made with light materials, their shape prevents them from bending when struck by force, which is a huge benefit for any homeowner and, more importantly, your home.
Here are some advantages and disadvantages of K-Style gutters: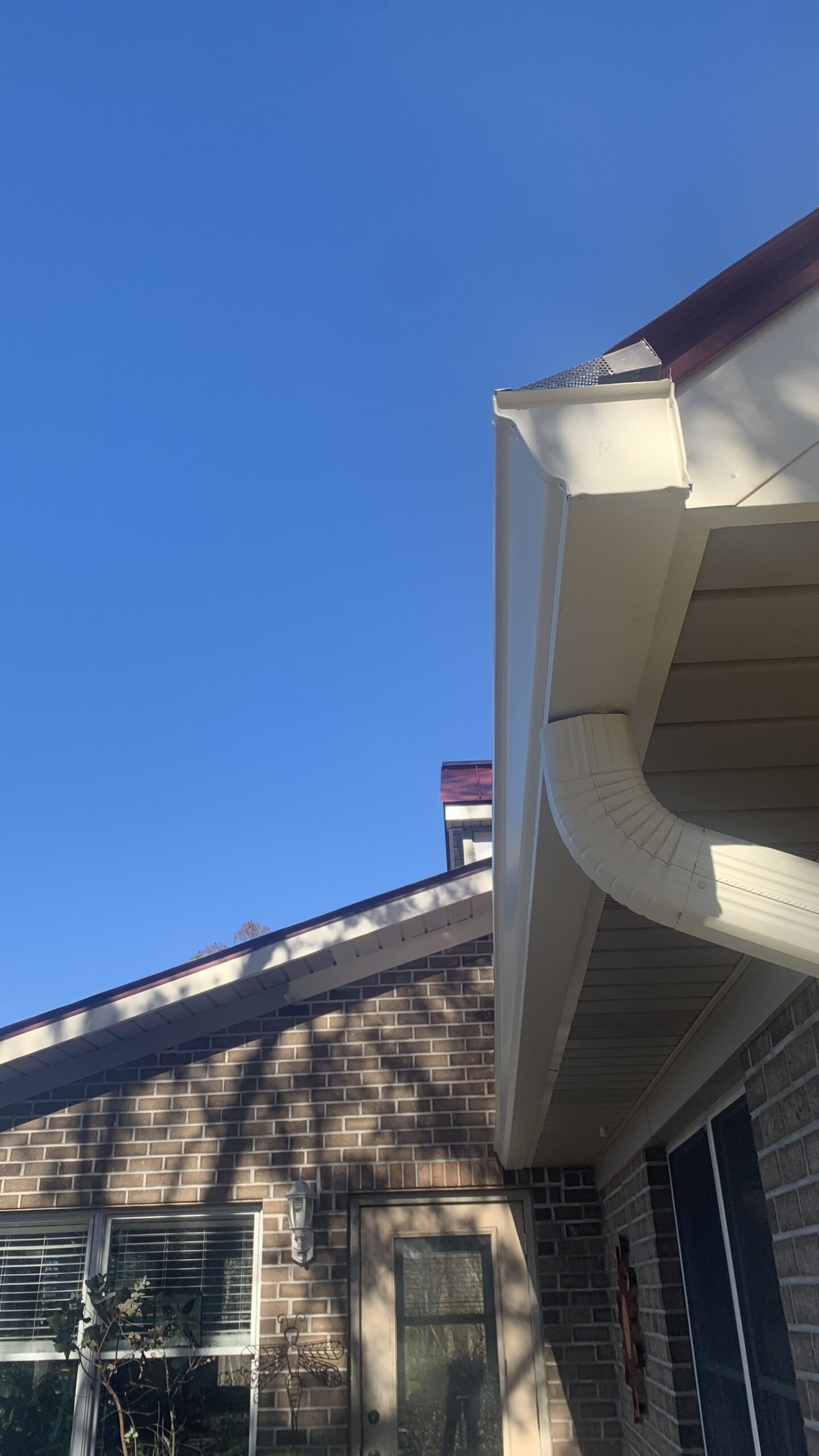 Advantages:
One of the advantages is that they fit well into modern homes, and that's why they are the most popular choice among homeowners. They are more commonly used than half-round gutters.
Since K-Style gutters are flat on one side, they can be nailed directly into the fascia board, which means that you do not need to worry about installing a lot of brackets to keep your gutters in place. As a homeowner, you should always keep in mind that hiring professionals to do this kind of work is always better than doing it yourself. A single mistake can cause a lot of damage.
Another advantage of K-Style gutters is that they provide a seamless finish, making your gutters less prone to leaks than other types of gutters. This will help you avoid water damage.
These gutters can hold more water compared to round style gutters or any other types of gutters.
K-Style gutters have a stylish appearance.
This gutter shape can be made from many different materials, such as aluminum, copper, galvanized steel, and vinyl. The most popular choice is aluminum due to its resistance to rust. On the other hand, copper is the most expensive choice because of its durability.
Since K-Styles gutters are the most popular gutter shape, the seamless option is readily available.
Disadvantages:
K-Style gutters are harder to clean due to their corners provide a place or leaves to sediment and rot. They usually retain some water after a rain, which means that, depending on the type of metal, K-Style gutters can be more susceptible to corrosion.
As you can see, there are not many disadvantages to installing K-Style gutters. However, you would need to hire a rain gutter cleaning service once in a while, but hiring professionals is better in the long-term because if you don't, you will likely have to spend a lot more money on home repairs or to replace your roof!
Importance of Getting a Rain Gutter Installation
If you want to keep your home in perfect condition, having rain gutters installed will greatly help you. Rain gutters will protect your house from:
Home and basement flooding
Damaged or cracked foundation
Insects that breed in standing water
Don't put your home at risk!
Get a rain gutter installation to avoid any water damage and other possible problems that will surely give you and your family a lot of headaches.